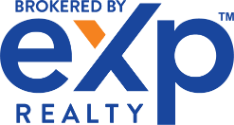 Your Referrals Help The Homeless Through Our Donations to Family Renew Community
Mike and Cindy are Helping the Homeless Through Selling Homes
We donate a portion from every sale to Family Renew Community. They give families with children a safe, stable place to live while parents work to attain permanent housing and regain their stability.
Referrals are the lifeblood of our business. Only through YOUR assistance can we keep building the business and consistently provide the level of service that ensures our clients are always completely satisfied.
We sincerely hope you will tell your friends, family, neighbors and co-workers about our services. You'll be doing them (and us) a favor because they too will receive the same excellent service that you have experienced with our home selling system.
Your referrals will not only get the award-winning service we are known for and the GUARANTEES to back it up but a solid portion of the income we receive from the transaction will go toward a very worthy cause!
Please complete the form below with YOUR information (we like to thank those who help us!) and we will reach out for your referrals information.
Thank you for your trust in us!
If you enter your cell number, we promise to only send interesting, relevant real estate information. You can reply stop at any time if you don't like what we're sending.